Coloplast needed faster production – Primo responded
Date: 26/06/2015
Global demand for urine bags is going one way only: Up. As a world-leading producer of such bags, Coloplast is in strong need of sub-suppliers who can keep up, and when Primo Medico was asked to increase production of critical medical tubing, a new extrusion line in Poland was commissioned in record time.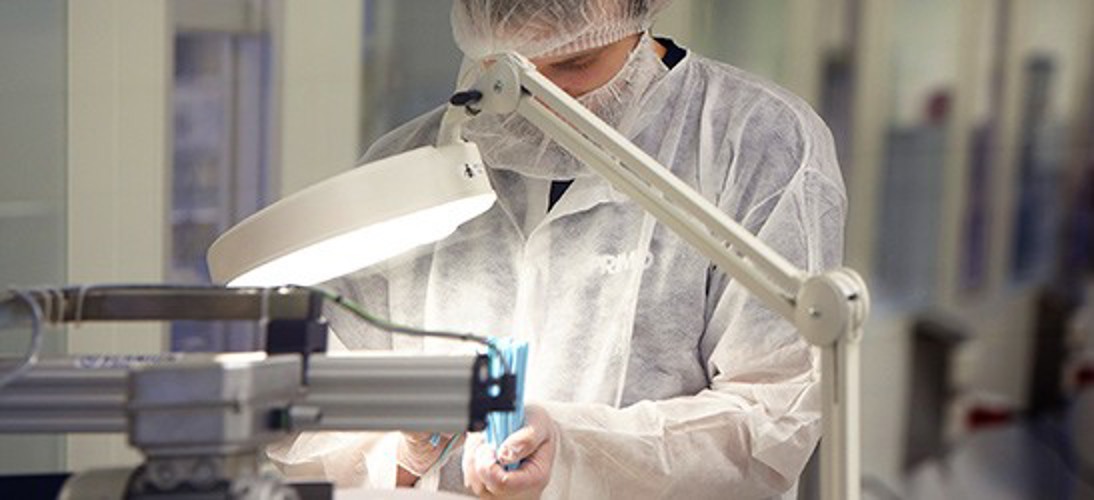 Danish medical giant Coloplast is widely regarded as one of the most innovative companies in the world and enjoys absolute trust from end users and health professionals alike.
Coloplast is one of the leading producers of bags that allow patients with urinary incontinence to lead lives as close to normal as possible. The bags are fitted with medical tubing produced by Primo Medico in Poland, and the quality and precision of these tubes are as important as the integrity of the bag itself.
01
Quality tubing required
Global demand for urine bags is constantly increasing. And with each bag having a certain length of tube to go with it, the amount of tubing produced by Primo Medico is measured by hundreds, if not thousands, of kilometres every year – with every millimetre of it living up to the toughest standards in the medical industry.

"For Coloplast it is very important that Primo meets our demands with regards to quality, delivery and precision.

Primo works hard and with dedication to live up to this," says Bjørn Fabricius, strategic buyer at Coloplast with specific responsibility for accessories and extruded medical tubing.

After production, the tubes are shipped to the Coloplast assembly plant in Hungary, where Primo Medico operates a consignment stock on behalf of Coloplast. Twice-weekly shipments and strict stock surveillance by Primo ensure that Coloplast can always rely on a smooth production flow.
02
Fast response to an increase in demand
However, in 2014, it became clear that Primo Medico was in need of an immediate increase in production capacity. So in a matter of just three months an additional production line was installed and put into commission in Zory, Poland, to supplement the existing lines that were already running at full capacity.

Bjørn Fabricius says, "Urine bags are an important product in the Coloplast business. Any break in production or delivery would be highly critical for us, and that's why it is vital to Coloplast to be able to rely on the general performance of Primo, also when demand for medical tubes changes."

Ville Pitkänen, business area director for Primo Medico, explains, "It was obvious that we had to take action – our production was stretched to the limit, working 24 hours a day, 7 days a week.

A new plastic extrusion line with with precision tools was urgently needed, so we acted as fast as we could, and managed to get the new line in operation within a matter of months."

The extended production capacity means that production now runs five days a week, with ample time for maintenance of the extruders and with production capacity to spare.
03
Securing peace of mind
For the end user of urine bags, peace of mind is the highest priority: A comfortable and leak-proof medical plastic bag is a guarantee from embarrassing and unpleasant situations and will allow the users to lead a life that is as close to a normal, active life as can be expected.

With the latest increase in production capacity at Primo Medico in Poland, Coloplast can safely continue to supply its end users with bags fitted with medical tubing of the highest quality.
Headquartered in Copenhagen, the Danish group has sales and production activities at 11 locations in Europe and China. The group currently has 980 employees and a turnover of 205 million EUR (per 31.12.2022). The company was founded and owned by the Grunnet family and, since its beginning in 1959, has specialised in designing and producing customer-specific profile solutions in plastic.