MBBR & MBR Water filtration profiles for optimal water treatment
Profiles for Water Treatment
Water – a global necessity
Water is the most essential of all fundamental needs of human life. It is one of the most vital components that sustain life on earth. Although more than 70% of the earth's surface is covered by water, less than 1% is suitable for consumption.
Due to rapid population growth, industrialisation, and agricultural innovations, there is an escalating demand for freshwater sources. The trend towards environmentally-friendly products is clearly visible in the water treatment sector. Countries adopt stringent regulatory measures for the reuse of water, directly affecting the standards for clean water.
The provision of quality water has emerged as a key challenge for developed countries and regions that lack direct access to freshwater sources.
Moving Bed Biofilm React - The wonder of MBBR water treatment
MBBR system installations filter water by inserting large amounts of biomedia into the water tank. Small polyethylene or polypropylene carriers support the growth of bacteria, which biodegrades the waste in the water, resulting in a clean effluent.
Biofilm carriers are very effective cleaners of wastewater and sewage water. They are used worldwide in municipal wastewater systems and for cleaning in a wide range of industries. MBBR features are encouraging a number of new applications such as fish farming among others.
How we work
Description of our steps in cooperation and achievement of your goals in business
01
Production
The biomedia are manufactured by our state-of-the-art extrusion technology. We provide exclusive designs and add value by supporting your project development and design from the earliest stage.

This enables us to optimise the end-to-end extrusion process, from special cutting and packaging to competitive logistics. We have multiple machines dedicated to MBBR profile production. We can design a particular profile to your standards.
02
Flexibility
Due to our in-depth knowledge in plastics and biomedia design, we can influence factors such as density to obtain high tolerances on shape and length. Such factors differ per application and are an essential part of the profile's performance.
03
Materials
We work with various materials for MBBR profiles. High density polyethylene and polypropylene are very commonly used material in these markets. We offer virgin materials, high performance mixtures, regrind, and more.
04
Service life
In normal circumstances, our MBBR bio film has a service life of more than 20 years. This is, however, dependent on aeration intensity and the state of the tank.
The wonder of Membrane Bioreactor (MBR) water treatment
To fulfil emerging consumer needs, high-speed filtration membranes are needed for processing wastewater into clean water.
Worldwide supplier and partner
Primo is your dedicated partner and trusted advisor in developing state-of-the art water treatment profiles, with customer references around the world. 
We support market leaders in the development and manufacturing of unique water treatment profiles and custom solutions tailored to the market needs. Our know-how and experience in membrane profile technology goes back many years.
Tailor-made MBBR and MBR filtration profiles  - if you can think it we can make it 
We produce MBBR and MBR water treatment profiles for customers serving a wide range of industries:
Municipal wastewater treatment systems
Agriculture
Food and beverage
Pulp and paper
Industrial water treatment
Textile
Aquaculture (fish farming, RAS, etc.)
Together with our customers, we develop and manufacture tailored solutions for the specific industry and the specific application
Committed to sustainability
Advantages of Primo's filtration profiles
More than 20 years of experience in plastic profiles for MBR and MBBR with many case studies and proven models:
In-house R&D department to support development of the optimal design
Large variety of virgin materials with additives of special formulas such as UV and FDA food-grade
Possibility of unique sustainable polyethene made from bio-based resources, reducing the total amount of greenhouse gas emissions
Minimizing your CO2 footprint
Proven track record and successful models
Highly specific surface area
All processes under one roof
State-of-the-art tool development
24/7 around-the-clock production
High-performance logistics to save transportation and warehouse costs
And many more.
Primo - your premium extrusion partner
Primo is your extrusion specialist and your guarantee for the smooth and safe production of your filters.
We help you all the way and contribute with the latest in materials science, production technology, and engineering expertise.
Primo production facilities have test and tooling centres with 3D printers to build prototypes. This ensures the high quality of your filtration profile and speeds up the time-to-market.
The various types of plastics all have different structures that determine their properties, like rigid or soft, flexible, and so on. These characteristics, and their combinations, are limited only by the imagination. 
Reshaping products and igniting innovation in polymer extrusion.
Engaged customers, from designers to engineers, fuel meaningful discussions. Our shared material language combines their needs with our expertise, refining plastic profiles for optimum results.
Decades of cross-industry polymer expertise, makes Primo your dedicated partner providing specialized units for medical tubing, subsea cables, and automotive gaskets..
Clients arrive with finished drawings or sketches, opening doors for collaborative improvement. Thanks to the right polymer, tool, and our material knowledge, we enhance profiles and their functions. With accumulated international experience, we're adept at suggesting superior polymers and faster processes.
The right material is a crucial factor for the properties of your profile and final product. Plastic's adaptability creates intricate shapes, offering flexibility, strength, and diverse applications. Primo leads with superior plastic solutions, embracing sustainability and recyclability.
Versatility: Plastics serve countless roles, from insulation to decoration.
Durability: Resistant to impact, weather, and chemicals, plastics offer reliability.
Efficiency: Low friction suits moving parts, ensuring longevity.
Eco-Friendly: Energy-efficient and recyclable, plastics champion sustainability.
Elevate your products and accelerate time to market with expertise. Our comprehensive approach encompasses tooling, profile design, material expertise, and streamlined development. Harnessing these elements transforms your vision into superior products, while expediting your journey to market success.
For us, every new concept is a new challenge that involves all stakeholders. But our journey doesn't stop there. Every plastic product has the potential for improvement, expansion or material innovation.
Your customers may require additional documentation to meet evolving regulations.
We see the endpoint as an exploration of uncharted territory, a springboard for a new journey ahead.
Computer control and monitoring ensures that all information is updated during production. Our traceability system is an integrated part of our ERP system, Oracle. The quality module that guarantees total control and documentation. All Primo products are fully documented and data sheets can be supplied on request. 
Our Business Areas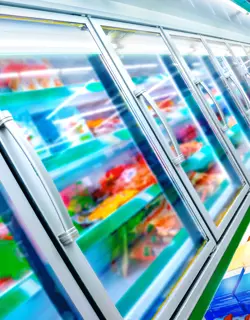 Refrigeration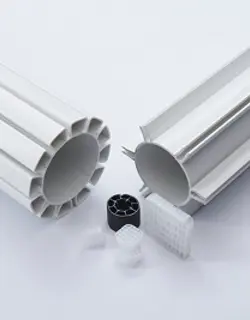 Water Treatment
News
Insights
Our people are dedicated to finding solutions to every challenge. That spirit makes for some great stories.


View all news & articles