Polymer cable rods, submarine cables, umbilicals and power cables for offshore
Profiles for Insulation and Protection
Insulation, stabilisation and protection of offshore umbilicals and submarine cables
Primo produces tailored and tested polymer profiles for insulation and protection of submarine cables, umbilicals, cable rods, DEH cables and power cables.
We have a dedicated plant with state of the art production lines for the offshore market. Primo can provide a flexible production with high capacity, which means that we have the ability to produce complex and high volume products in an efficient way. Decades of work with major players in the offshore industry has provided us the insight and innovation to take your next project to the next level.
How we work
Description of our steps in cooperation and achievement of your goals in business
01
Tailored product and supply chain solutions
We provide tailored product and supply chain solutions for our partners. QHSE is our top priority. Planned arrangements, extensive control and documentation securing quality requirements from our clients are met to secure a stable supply chain.
02
Project management
Project management is one of the key factors for success and ensures a short and efficient project implementation to meet our customer capacity requirements.
03
Tailored logistic solutions
Tailored logistic solutions with on-demand delivery and storage of cable reels are offerings in our service program. We have high capacity of cable storage, and we offer customized cross-border transport services in order to ensure on-time delivery and minimized logistical risks for our customers.
04
Design & Development
Streamlined and dedicated development and production lines ensure a lean and cost-efficient process for our customers.
Read more
05
Material Choices
Extensive materials and extrusion knowledge, providing triple extrusion and optimum choice of material like XLPE, TPE, PVC etc.
Read more
Shaped filler system for submarine and offshore applications
DEH & Power cables AC System
Cost-effective shaped fillers for power cables provide optimum protection of electrical conductors and fibre optic cables.
We provide some of the world's largest suppliers of DEH cable systems with protection covers.
Shaped plastic fillers for offshore power cables offer advantages such as improved cable stability, easier installation, cost-effectiveness, and customizability.
The use of shaped plastic fillers is one the critical elements to improve the stability and rigidity of the cable structure. It helps maintain the cable's shape and prevents deformation or collapse under external pressure, ensuring consistent performance over the cable's lifespan.
Customised plastic profiles for optimum protection and cost-effective solutions
Thermoplastic cable products are a durable solution developed in close partnership with the customer and based on many years of expertise in submarine cabling.
Primo has unique expertise and experience in the design of custom profiled fillers. Our technology has been developed over years and we develop profiles with high functionality like co-and post extrusion, coating and semi-conductive materials.
An important part of our service is documentation, colormarking and technical consultancy. 
Rods - fiber enforced plastic profiles for submarine cable protection
At Primo Offshore, we are constantly developing and improving existing submarine insulation and fiber rods, and we have been doing so for years. This means that you will get solid guidance and information on plastic rods and how to practically apply them. Recent technological breakthroughs have made it viable to enforce offshore cables with plastic.
Traditionally steel has been used to enforce subsea cables, but plastic fibers instead of steel have a number of advantages. Steel is a durable and strong material, but the weight of steel can adversely impact the complicated process of sinking cables. Moreover, plastic fiber enforced rods are lighter and cheaper to produce. The lighter design means that more cable can be handled in the same proces. At the same time, durability is not compromised.
We use a wide range of plastic material types for submarine cabling, including PP, HDPE, TPE, SLPE and PVC. We choose the specific material for the specific project, based on your input and requirements for properties. 
EXTRUDED PLASTICS
Extruded plastic profiles are ideally suited for submarine cabling projects of any sort. Submarine cable profiles offer many benefits:
Replacement of ropes, tubes and solid pipes 
Light weight, easy handling, adjustable stiffness and flexibility
More precise dimensions
Greater design freedom
Smaller tolerance deviations
Stable and flexible end product when assembled
Easier handling during installation on the seabed
Reduced number of cable drums on the assembly platform
Additional features through co- or post-extrusion are possible
High production efficiency and easy logistics
The various types of plastics all have different structures that determine their properties, like rigid or soft, flexible, and so on. These characteristics, and their combinations, are limited only by the imagination. 
Reshaping products and igniting innovation in polymer extrusion.
Engaged customers, from designers to engineers, fuel meaningful discussions. Our shared material language combines their needs with our expertise, refining plastic profiles for optimum results.
Decades of cross-industry polymer expertise, makes Primo your dedicated partner providing specialized units for medical tubing, subsea cables, and automotive gaskets..
Clients arrive with finished drawings or sketches, opening doors for collaborative improvement. Thanks to the right polymer, tool, and our material knowledge, we enhance profiles and their functions. With accumulated international experience, we're adept at suggesting superior polymers and faster processes.
The right material is a crucial factor for the properties of your profile and final product. Plastic's adaptability creates intricate shapes, offering flexibility, strength, and diverse applications. Primo leads with superior plastic solutions, embracing sustainability and recyclability.
Versatility: Plastics serve countless roles, from insulation to decoration.
Durability: Resistant to impact, weather, and chemicals, plastics offer reliability.
Efficiency: Low friction suits moving parts, ensuring longevity.
Eco-Friendly: Energy-efficient and recyclable, plastics champion sustainability.
Elevate your products and accelerate time to market with expertise. Our comprehensive approach encompasses tooling, profile design, material expertise, and streamlined development. Harnessing these elements transforms your vision into superior products, while expediting your journey to market success.
For us, every new concept is a new challenge that involves all stakeholders. But our journey doesn't stop there. Every plastic product has the potential for improvement, expansion or material innovation.
Your customers may require additional documentation to meet evolving regulations.
We see the endpoint as an exploration of uncharted territory, a springboard for a new journey ahead.
Computer control and monitoring ensures that all information is updated during production. Our traceability system is an integrated part of our ERP system, Oracle. The quality module that guarantees total control and documentation. All Primo products are fully documented and data sheets can be supplied on request. 
More about Energy & Offshore
Interested in other parts of our process?
Our Business Areas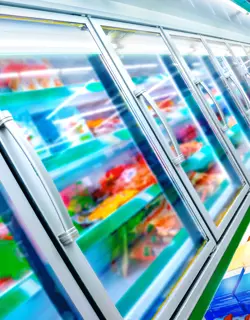 Refrigeration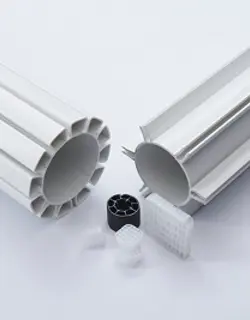 Water Treatment
News
Insights
Our people are dedicated to finding solutions to every challenge. That spirit makes for some great stories.


View all news & articles
Do you want to know more about our shaped profiles in submarine cables and umbilicals?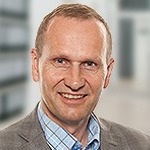 Bjørn Hågan
Managing Director at Primo Norge AS
As the Managing Director at Primo Norge AS, Bjørn stands at the helm of one of the industry's leading authorities in offshore polymer profiles. With an impressive tenure of 25 years dedicated to Primo, he has experience and expertise that have solidified his position as a true pioneer in the field.