World wide profile extrusion manufacturer
Your experienced development and production partner
Primo is your experienced development and production partner when it comes to extruded profiles from plastic, rubber or composite materials. We are driven by our passion for extrusion technology and the countless possibilities offered by modern plastic types and blends.
A constant focus on development, technology and craftsmanship combined with a solid financial base make us a trustworthy and long-term partner for companies across the globe.
EXTRUSION PROFILES FOR JUST ABOUT ANYTHING
From our early beginnings as a manufacturer of extruded plastic profiles for windows and doors, we have expanded into almost any business area where extruded profiles can be applied – chosen for their strength, versatility, light weight and durability.
Today, Primo develops and produces extruded profiles for the medical industry, for transportation, building, offshore, energy, white goods, power and lighting and for a broad range of other industries.
You can find our profiles in packaging materials, in furniture, in fishing nets and in technologically advanced greenhouses – just to name a few.
DEVELOPING THE RIGHT POLYMER WITH OUR CUSTOMERS
Most of our profile solutions are developed in close collaboration with our customers – this is how we deliver added value throughout the value chain.
We follow our customers, providing logistics and servicing solutions to match their requirements wherever they are.
YOU CAN FIND OUR PROFILES IN PACKAGING MATERIALS, IN FURNITURE, IN FISHING NETS AND IN TECHNOLOGICALLY ADVANCED
PROVIDING EXCEPTIONAL SOLUTIONS FOR YOUR INDUSTRY.
News
Insights
Our people are dedicated to finding solutions to every challenge. That spirit makes for some great stories.


View all news & articles
Primo provides extensive expertise in materials, processing, and manufacturing of extruded plastic profiles and gaskets.  As a global company, the Primo Group proudly employs over 1,000 skilled professionals across Europe and Asia.  Our commitment to excellence ensures that we deliver world-class products and solutions to our valued end customers, making a positive impact in diverse industries worldwide.
Do you want to know more about Primo and the Primo plastic profiles?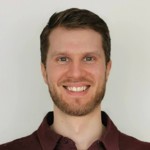 Jaakko Salo
Group Commercial Director
Jaakko Salo is the group's head of sales, with a broad understanding of the different markets and industries. He is also our specialist in linear lighting profiles, busbars, and diffusers: As an experienced expert in the field, Jaakko's many years of experience and contributions show his deep comprehension of the possibilities of the linear lighting landscape. He's committed to innovation in his work and has collaborated with architects, designers, and industry partners to create lighting profiles that go beyond mere functionality. Jaakko can help you shape your success and light the way for the industry.