Seals, bumpers & hoses for the transport industry
Customised profiles for the transport industry – we bring ideas to market
The flexibility, durability and sustainability of many plastics make them ideal materials for the intermodal and seaborne environment. Primo is an experienced supplier of tailored solutions of profiles and parts for marine and automotive use.  We produce customised applications for cars, lorries, buses, city-vans, trucks, trailers, containers and off-road vehicles such as agricultural and construction machines. We also offer special seals and bumpers for boats, and even insulators and  covers for trains.
How we work
Why choosing Primo when it comes to door seals for transportation
01
We deliver:
In-depth design and solution knowhow to secure optimal profile designs considering customers' total costs and solution sustainability.
02
We offer:
Tailored solutions adapted to your manufacturing and logistic setup with focus on customer efficiency and costs.
03
We provide:
An international manufacturing footprint supporting global logistic optimization for customers and securing our customers' supply chain.
Plastic profiles for rail, bus and metro applications
Primo provides the public transport sector with a wide range of insulators and covers for trains and buses.
We deliver customised profiles for applications like
hat racks 
banisters
traction units
seats
edges - for protection
decoration lists
Partnering up with Primo you get the possibility to gather your supplies: We design and produce seals, gaskets, covers and insulators according to your needs and in the optimum Material
Primo's unique DIY back door welding system
Watch the video to learn about the benefits of Primo's DIY door sealing system..
Environmental demands for plastic in the transport industry
Ever-stricter environmental requirements are being imposed on marine and automotive industry and their components. Primo can advise manufacturers on recyclable materials for both single-component and multi-component solutions.
 
The lower the density of plastic, the greater the loading capacity. Primo is introducing new plastic grades that reduce weight and maintain, or even improve, strength. Lower weight leads to lower fuel consumption. Contact our expert teams for more information about sustainability and lifetiem chain CO2-calculations for your next project. 
 
Primo extrudes most plastic materials, from rigid and soft thermoplastics to wood composites, silicon and glass-fibre reinforced polyester.
The various types of plastics all have different structures that determine their properties, like rigid or soft, flexible, and so on. These characteristics, and their combinations, are limited only by the imagination. 
Reshaping products and igniting innovation in polymer extrusion.
Engaged customers, from designers to engineers, fuel meaningful discussions. Our shared material language combines their needs with our expertise, refining plastic profiles for optimum results.
Decades of cross-industry polymer expertise, makes Primo your dedicated partner providing specialized units for medical tubing, subsea cables, and automotive gaskets..
Clients arrive with finished drawings or sketches, opening doors for collaborative improvement. Thanks to the right polymer, tool, and our material knowledge, we enhance profiles and their functions. With accumulated international experience, we're adept at suggesting superior polymers and faster processes.
The right material is a crucial factor for the properties of your profile and final product. Plastic's adaptability creates intricate shapes, offering flexibility, strength, and diverse applications. Primo leads with superior plastic solutions, embracing sustainability and recyclability.
Versatility: Plastics serve countless roles, from insulation to decoration.
Durability: Resistant to impact, weather, and chemicals, plastics offer reliability.
Efficiency: Low friction suits moving parts, ensuring longevity.
Eco-Friendly: Energy-efficient and recyclable, plastics champion sustainability.
Elevate your products and accelerate time to market with expertise. Our comprehensive approach encompasses tooling, profile design, material expertise, and streamlined development. Harnessing these elements transforms your vision into superior products, while expediting your journey to market success.
For us, every new concept is a new challenge that involves all stakeholders. But our journey doesn't stop there. Every plastic product has the potential for improvement, expansion or material innovation.
Your customers may require additional documentation to meet evolving regulations.
We see the endpoint as an exploration of uncharted territory, a springboard for a new journey ahead.
Computer control and monitoring ensures that all information is updated during production. Our traceability system is an integrated part of our ERP system, Oracle. The quality module that guarantees total control and documentation. All Primo products are fully documented and data sheets can be supplied on request. 
Transport Solutions
Interested in Other Parts of Our Process?
Our Business Areas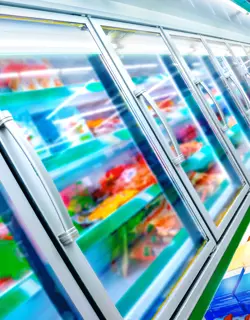 Refrigeration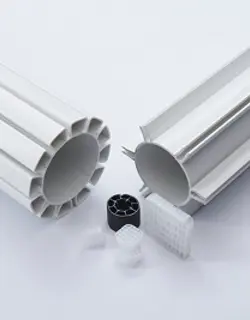 Water Treatment
News
Insights
Our people are dedicated to finding solutions to every challenge. That spirit makes for some great stories.


View all news & articles
Do you want to know more about our plastic panels and insulation profiles?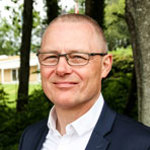 Jesper Helveg Thomsen
Business Area Director
Jesper is a 27-year B2B sales expert at Primo renowned for combining technical knowledge and business expertise. His profound know-how of profiles for door sealing systems within the automotive industry makes him your first contact for any project within the industry. Jesper fosters teamwork and is marked by modesty, goal orientation, and a relentless results-driven approach.