Seals, covers and protection for trucks, busses and cars
Plastic solutions for cars and caravans
At Primo we design and develop tailor measured plastic profiles and parts for the automotive industry. We have decases of experience in choosing the right polymer mixture and finishing, and we are specialised in areas such as: 
Cover roof racks
Chassis and engine
Interior trim: Seat protection, assembly profiles, hoses for cooling systems, rattle protection
Plastic joists and architraves
The profile selection also covers signage and road blocks for traffic security.
Plastic parts and fittings for trucks and busses
Primo is an experienced supplier of sealings, strips and protective plastic profiles for trucks and busses. We support the transport sector with stronger, lighter and safer materials.
TRUCKS & BUSSES: 1. Door Seals 2. Protection Stripsfor tankstraps 3. Mudflaps / wheel skirts, anti spray and side skirting 4. Radiator seals 5. Cable Harness 6. Profiles for hat racks 7. Profiles for seats 8. Body 9. Interior 10. Side panels and cover strips 11. Chassis 12. Oil & water pipes/hoses
Environmental requirements
Ever-stricter environmental requirements are being imposed on vehicles and their components.
Primo can advise manufacturers on recyclable materials for both single-component and multi-component solutions.
The lower the density of plastic, the greater the loading capacity. Primo is introducing new plastic grades that reduce weight and maintain, or even improve, strength. Lower weight leads to lower fuel consumption. 
We care about the environment and are dedicated to develop sustainable solutions together with our customers.
The various types of plastics all have different structures that determine their properties, like rigid or soft, flexible, and so on. These characteristics, and their combinations, are limited only by the imagination. 
Reshaping products and igniting innovation in polymer extrusion.
Engaged customers, from designers to engineers, fuel meaningful discussions. Our shared material language combines their needs with our expertise, refining plastic profiles for optimum results.
Decades of cross-industry polymer expertise, makes Primo your dedicated partner providing specialized units for medical tubing, subsea cables, and automotive gaskets..
Clients arrive with finished drawings or sketches, opening doors for collaborative improvement. Thanks to the right polymer, tool, and our material knowledge, we enhance profiles and their functions. With accumulated international experience, we're adept at suggesting superior polymers and faster processes.
The right material is a crucial factor for the properties of your profile and final product. Plastic's adaptability creates intricate shapes, offering flexibility, strength, and diverse applications. Primo leads with superior plastic solutions, embracing sustainability and recyclability.
Versatility: Plastics serve countless roles, from insulation to decoration.
Durability: Resistant to impact, weather, and chemicals, plastics offer reliability.
Efficiency: Low friction suits moving parts, ensuring longevity.
Eco-Friendly: Energy-efficient and recyclable, plastics champion sustainability.
Elevate your products and accelerate time to market with expertise. Our comprehensive approach encompasses tooling, profile design, material expertise, and streamlined development. Harnessing these elements transforms your vision into superior products, while expediting your journey to market success.
For us, every new concept is a new challenge that involves all stakeholders. But our journey doesn't stop there. Every plastic product has the potential for improvement, expansion or material innovation.
Your customers may require additional documentation to meet evolving regulations.
We see the endpoint as an exploration of uncharted territory, a springboard for a new journey ahead.
Computer control and monitoring ensures that all information is updated during production. Our traceability system is an integrated part of our ERP system, Oracle. The quality module that guarantees total control and documentation. All Primo products are fully documented and data sheets can be supplied on request. 
Transport Solutions
Interested in Other Parts of Our Process?
Our Business Areas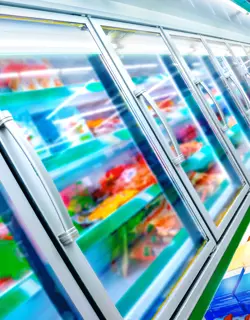 Refrigeration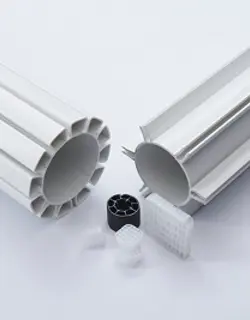 Water Treatment
News
Insights
Our people are dedicated to finding solutions to every challenge. That spirit makes for some great stories.


View all news & articles
Do you want to know more about our profiles for the automotive industry?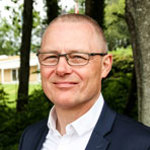 Jesper Helveg Thomsen
Business Area Director
Jesper is a 27-year B2B sales expert at Primo renowned for combining technical knowledge and business expertise. His profound know-how of profiles for door sealing systems within the automotive industry makes him your first contact for any project within the industry. Jesper fosters teamwork and is marked by modesty, goal orientation, and a relentless results-driven approach.