CUSTOMISED BLADE ROOT COVERS AND INLET PROFILES FOR WIND TURBINES
YOUR INTERNATIONAL DEVELOPMENT PARTNER IN PROFILES AND SEALS FOR WIND TURBINES
Together with market leading suppliers for the wind turbine industry, Primo is providing an extensive range of profiles and seals for wind turbines. We have decades of experience in developing innovative profiles with clients in the renewable energy industry. We produce: 
Inlet profiles for wind turbines
Sealing for monopile
Blade root covers
Gaskets for wind turbine control systems
Hub connection covers
Profiles for blade manufacturing
The combination of proven profile designs, tailored solutions and a global, enables Primo to offer solutions with significant benefits and value to our customer. Moreover, we can offer sustainable and reuseable materials and circular business models.  
Primo is a major supplier of extruded plastic profiles for the manufacture of wind turbine blade root covers and nacelle profiles. We offer customised solutions and years of industry expertise for your next project.
WIND TURBINES: 1. Hatches for air intake 2. Gaskets for cover and control systems 3. Rotating transfer 4. Blade root covers  5. Hub connection covers 6. Profiles for blade manufacturing 7. Inlet profiles 8. TP Sealing for monopile
Custom profiles and seals for  wind turbines
We offer customized solutions to producers of wind turbines and renewables like inlet profiles, connector profiles, cable holder profiles, cover profiles, spiral profiles, blade root covers and profiles for assembly of cables. As a world wide prefered supplier for the energy sector we guarantee: 
In-depth design and solution knowhow to secure optimal plastic profile designs considering customers' total costs
Tailored solutions adapted to your manufacturing and logistic setup with focus on customer efficiency and costs
An international manufacturing footprint supporting global logistic optimization for customers and securing our customers' supply chain
The various types of plastics all have different structures that determine their properties, like rigid or soft, flexible, and so on. These characteristics, and their combinations, are limited only by the imagination. 
Reshaping products and igniting innovation in polymer extrusion.
Engaged customers, from designers to engineers, fuel meaningful discussions. Our shared material language combines their needs with our expertise, refining plastic profiles for optimum results.
Decades of cross-industry polymer expertise, makes Primo your dedicated partner providing specialized units for medical tubing, subsea cables, and automotive gaskets..
Clients arrive with finished drawings or sketches, opening doors for collaborative improvement. Thanks to the right polymer, tool, and our material knowledge, we enhance profiles and their functions. With accumulated international experience, we're adept at suggesting superior polymers and faster processes.
The right material is a crucial factor for the properties of your profile and final product. Plastic's adaptability creates intricate shapes, offering flexibility, strength, and diverse applications. Primo leads with superior plastic solutions, embracing sustainability and recyclability.
Versatility: Plastics serve countless roles, from insulation to decoration.
Durability: Resistant to impact, weather, and chemicals, plastics offer reliability.
Efficiency: Low friction suits moving parts, ensuring longevity.
Eco-Friendly: Energy-efficient and recyclable, plastics champion sustainability.
Elevate your products and accelerate time to market with expertise. Our comprehensive approach encompasses tooling, profile design, material expertise, and streamlined development. Harnessing these elements transforms your vision into superior products, while expediting your journey to market success.
For us, every new concept is a new challenge that involves all stakeholders. But our journey doesn't stop there. Every plastic product has the potential for improvement, expansion or material innovation.
Your customers may require additional documentation to meet evolving regulations.
We see the endpoint as an exploration of uncharted territory, a springboard for a new journey ahead.
Computer control and monitoring ensures that all information is updated during production. Our traceability system is an integrated part of our ERP system, Oracle. The quality module that guarantees total control and documentation. All Primo products are fully documented and data sheets can be supplied on request. 
More about Energy & Offshore
Interested in other parts of our process?
Our Business Areas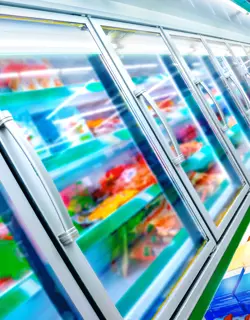 Refrigeration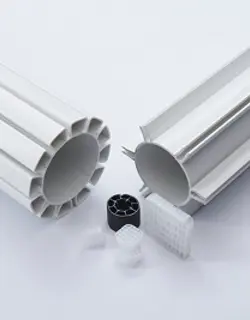 Water Treatment
News
Insights
Our people are dedicated to finding solutions to every challenge. That spirit makes for some great stories.


View all news & articles
Do you want to know more about our blade root covers and inlet profiles for wind turbines?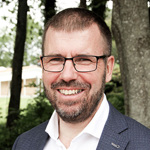 Christian Dobler
Sales Manager
Meet Christian, Primo Denmark's Sales and Polymer Inlet Profile Expert. With a passion for precision and a wealth of knowledge, Christian drives excellence in sales and crafts tailored polymer inlet solutions