Your expert in medical tubing
Extruded plastics are often the preferred solution for optimum flexibility, hygiene and smooth prototyping in the medical sector. 
Together with our customers in the healthcare and medical sector we develop polymer solutions according to your specific requirements to e.g. efficiency, total cost, flexibility or sustainability.
Extruded plastics are the preferred solution for optimum flexibility, hygiene and smooth prototyping in the medical business.
Our plastic medical tubing range comprises:
corrugated tubing
X-ray tubing
bubble tubing
single- and multi-lumen tubing
multilayer and non-PVC tubing
tubing and reinforcements for dental use such as needles and saliva ejectors
wire inlay tubing
Fast and flexible prototyping
We participate in the product development from start to finish, offering fast and flexible prototyping and on-time delivery, no matter where your production facilities are located.
We offer first-class clean room facilities and a specially trained medical staff, and we take pride in delivering superior quality that meets the high legal requirements of world leading manufacturers in the medical industry. Primo has its own tooling and prototyping center which makes us able to deliver your tubes within just one week.   
Do not hesitate to contact us to learn more.
Your dedicated medical equipment supplier
Medical tubing design according to your needs
State-of-the-art cleanroom facilities
ISO Class 8 - can easily be upgraded to class 7
Wide range of different raw materials including non-PVC, like TPE, PP etc.
In-house tool design and production
Post-processing services such as precise cutting, drilling and assembly
Besides a series of medical plastic tubings and connectors tailored to customers demands, we have a huge standard catalogue of medical tubes.
For further information about Primo's thermoplastic solutions within healthcare and medical tubing.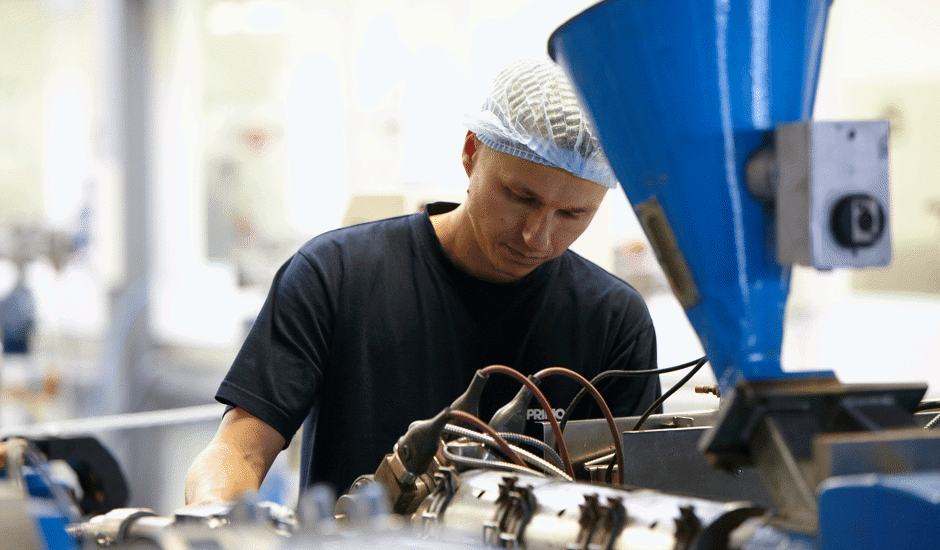 Play
Plastic tubing expertise in healthcare
Primo Medico is expert in the development and production of tubes and pipes for medical equipment of all sorts. Our employees are exclusively trained in clean room production and handling of products complying with DS/EN ISO 13485 as well as specific customer quality requirements. At Primo, we are also supporting our customers to comply with the MDR EU regulation 2017/745; you can read more about this in the news article about MDR compliance. 
We constantly work on developing our production techniques and competencies as well as testing new materials, and we have our material specialists choosing the right material type with the right properties for your project.  
Expertise within the medical industry
Learn more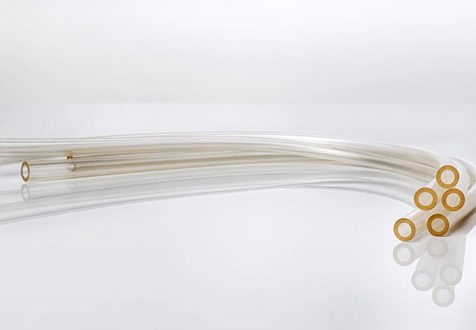 Bubble Tubes
Explore our range of bubble tubes: Discover more in our standard products catalogue. Our sales team is here to assist you in English, German, or Polish, providing insights into medical device plastic tubes and discussing your projects.
More about Bubble Tubes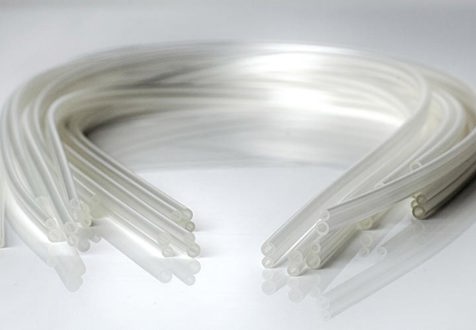 Double Lumen Tubes
With Double Lumen Tubes (DLT) from Primo, you get advanced medical tubing solutions that improve patient care and medical practices. Our double lumen tubing is designed for optimal protection and functionality, and our decades of experience in the medical field will show in the quality of the tubing.
More about Double Lumen Tubes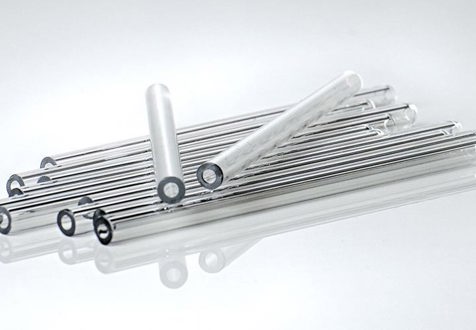 Single Lumen Tubes
Discover medical excellence with our single-lumen tubes: Advancing patient care through innovation and precision with catheters of high quality and proven performance.
3-Layer Tubes
Discover the future of medical innovation through our advanced 3-layer tubing solutions, tailored to improve precision and patient safety.
The various types of plastics all have different structures that determine their properties, like rigid or soft, flexible, and so on. These characteristics, and their combinations, are limited only by the imagination. 
Reshaping products and igniting innovation in polymer extrusion.
Engaged customers, from designers to engineers, fuel meaningful discussions. Our shared material language combines their needs with our expertise, refining plastic profiles for optimum results.
Decades of cross-industry polymer expertise, makes Primo your dedicated partner providing specialized units for medical tubing, subsea cables, and automotive gaskets..
Clients arrive with finished drawings or sketches, opening doors for collaborative improvement. Thanks to the right polymer, tool, and our material knowledge, we enhance profiles and their functions. With accumulated international experience, we're adept at suggesting superior polymers and faster processes.
The right material is a crucial factor for the properties of your profile and final product. Plastic's adaptability creates intricate shapes, offering flexibility, strength, and diverse applications. Primo leads with superior plastic solutions, embracing sustainability and recyclability.
Versatility: Plastics serve countless roles, from insulation to decoration.
Durability: Resistant to impact, weather, and chemicals, plastics offer reliability.
Efficiency: Low friction suits moving parts, ensuring longevity.
Eco-Friendly: Energy-efficient and recyclable, plastics champion sustainability.
Elevate your products and accelerate time to market with expertise. Our comprehensive approach encompasses tooling, profile design, material expertise, and streamlined development. Harnessing these elements transforms your vision into superior products, while expediting your journey to market success.
For us, every new concept is a new challenge that involves all stakeholders. But our journey doesn't stop there. Every plastic product has the potential for improvement, expansion or material innovation.
Your customers may require additional documentation to meet evolving regulations.
We see the endpoint as an exploration of uncharted territory, a springboard for a new journey ahead.
Computer control and monitoring ensures that all information is updated during production. Our traceability system is an integrated part of our ERP system, Oracle. The quality module that guarantees total control and documentation. All Primo products are fully documented and data sheets can be supplied on request. 
More about the Medical Industry
Interested in other parts of our process?
Our Business Areas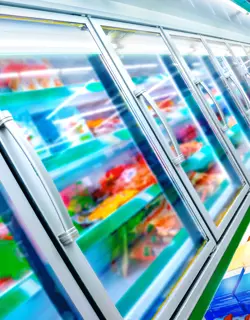 Refrigeration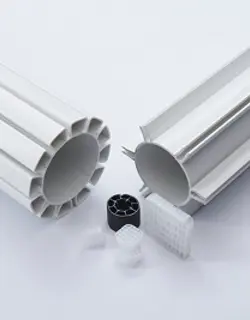 Water Treatment
News
Insights
Our people are dedicated to finding solutions to every challenge. That spirit makes for some great stories.


View all news & articles
Do you want to know more about medical tubing?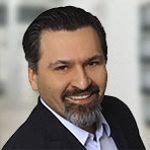 Daniel Kulwas
Sales & Business Development Manager Medical Devices
Meet Daniel Kulwas: Transforming Medical Devices. As Primo's Sales & Business Development Manager, Daniel specializes in PVC medical tubing. His expertise ensures pioneering solutions that redefine patient care standards.