Polymer Solutions for Water Treatment Applications
Date: 25/10/2023
Extruded plastic profiles for water treatment are ideal for wastewater filtration. They can be shaped to fit any wastewater installation to optimise performance in different treatment applications.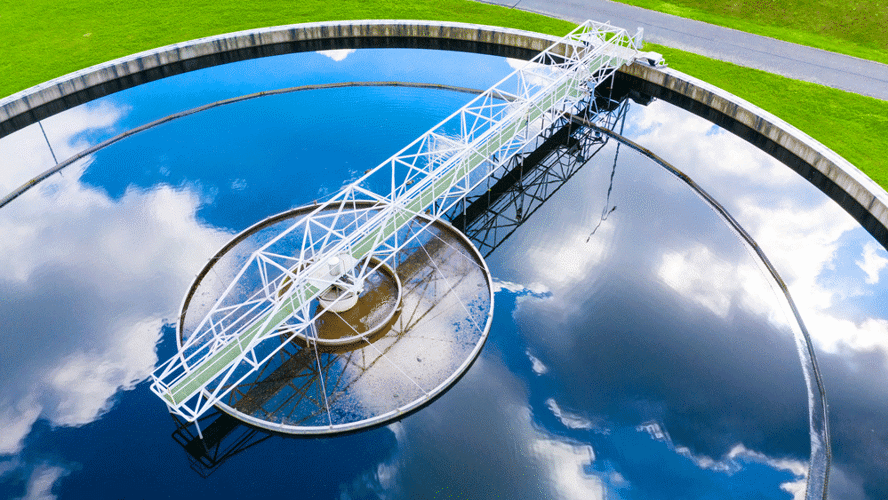 In addition, we can select the right plastic materials for any requirement you may have.  At Primo, we offer a wide range of high quality plastic types and blends. With the expertise of our materials specialists, we can produce high strength thermoplastics suitable for a wide range of applications. From high impact rigid PVC to high performance polymers such as HDPE, PP and Noryl (PPO).
01
Durable and non-reactive
Primo's extruded filtration profiles are known for their exceptional durability, offering resistance to harsh environmental conditions, chemicals and UV radiation. These unique properties of plastics ensure a longer lifespan and consistent performance in your wastewater treatment applications. Furthermore, plastics are generally non-reactive with wastewater components, This means you can avoid leaching harmful substances into the water or interfering with the biological treatment process.
02
Future-fit technologies
Plastics can be the right choice when it comes to sustainability because they are durable, non-reactive, lightweight and low maintenance.

At Primo, we have set specific sustainability targets for the whole group, with the overall aim of helping our customers to reduce their CO2 emissions. Our FUTURE FIT programme aims to continuously explore new material combinations that include recycled plastics, bio-based plastics, recyclable plastics and/or material types and blends that improve the sustainability profile of the end product in terms of energy efficiency, durability, maintenance, weight and more.

With our sustainable approach, you will not only benefit from high quality extrusion, but we will also help reduce the carbon footprint of your company and your customers.
03
Large scale production capability
Our precision engineering ensures leading-edge technology of the water treatment profiles, producing customised solutions to exacting dimensions and specifications.

Our commitment to precision allows us to meet unique challenges with a competitive edge in the marketplace.

Experience our plastic extrusions services, tailored to meet all your specific needs. Our precision engineering including our cutting-edge technology for MBBR's. This ensures the 24/7 production of custom-designed profiles with exacting dimensions and specifications.

Our commitment to precision allows us to address unique challenges with a competitive edge in the market.

Experts at Primo Group will support and elevate your projects wherever that may be. Our multi-site approach with 9 production facilities throughout Europe and China will meet your unique specifications.
Headquartered in Copenhagen, the Danish group has sales and production activities at 11 locations in Europe and China. The group currently has 980 employees and a turnover of 205 million EUR (per 31.12.2022). The company was founded and owned by the Grunnet family and, since its beginning in 1959, has specialised in designing and producing customer-specific profile solutions in plastic.