Contact Primo - Your partner for plastic extrusion
Your partner for plastic extrusion - Get in touch
We are excited to have you here and appreciate your interest in our company. Communication is key to building and maintaining strong business relationships, and we are committed to providing you with exceptional support.
At our company, we pride ourselves on being a reliable and trustworthy partner for your business. Whether you have a question about our products and custom solutions, need assistance, or have feedback to share, our team is here to assist you.
Primo is a group of sales and manufacturing companies. Our core expertise lies in the manufacture and sale of extruded plastic profiles to industrial customers and dealers in Northern, Central, and Eastern Europe, and in China.
Do you want to know more about our plastic profiles?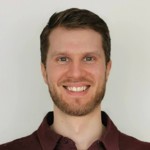 Jaakko Salo
Group Commercial Director
Jaakko Salo is the group's head of sales, with a broad understanding of the different markets and industries. He is also our specialist in linear lighting profiles, busbars, and diffusers: As an experienced expert in the field, Jaakko's many years of experience and contributions show his deep comprehension of the possibilities of the linear lighting landscape. He's committed to innovation in his work and has collaborated with architects, designers, and industry partners to create lighting profiles that go beyond mere functionality. Jaakko can help you shape your success and light the way for the industry.