Primo participates in the UIA World Congress of Architects
Date: 28/06/2023
Primo proudly participates in the esteemed UIA World Congress of Architects, where the theme of "Sustainable Futures - Leave No One Behind" perfectly aligns with our recently adopted sustainability strategy, "FUTURE FIT."
As part of the congress, visitors have the opportunity to explore the critical role that plastics play in advancing sustainable development. Primo's presence at the pavilion highlights examples of sustainable plastic products and solutions, shedding light on the challenges and dilemmas we face on our sustainability journey. We invite everyone to attend the pavilion exhibition located at Gammel Strand in central Copenhagen.
Engaging a Diverse Audience in Sustainable Discussions
The pavilion welcomes professionals from Danish and international architectural companies, real estate developers, and commercial investors, as well as renowned scientists, motivated students, NGOs, and politicians. This diverse audience fosters meaningful discussions and knowledge sharing on sustainability.
Primo's Contributions to the Pavilion Exhibition
In collaboration with the Danish Plastics Federation, Primo has made significant contributions to the pavilion exhibition. Our showcase highlights various applications of plastics that support the movement towards a sustainable future. Examples range from fillers in offshore power cables to greenhouse equipment and filtration profiles for water treatment.
Industry Exchange and Visitor Engagement at the Opening
During the opening on June 21, industry representatives gathered to exchange ideas, share experiences, and address the challenges faced in the transition towards sustainability. Visitors, including both locals and tourists, had the opportunity to engage in dialogue and learn more about Primo's valuable contributions to sustainable practices.
Primo's Upcoming Presentations at the Congress
On July 3, Primo will take the stage to present innovative recycled gutters designed for lettuce and herbs, as well as advanced filtration profiles used in various water treatment systems. These presentations will demonstrate the versatility and effectiveness of plastic solutions in addressing critical sustainability issues.
Further Information on the Copenhagen Plastic Pavilion
For more details about the Copenhagen Plastic Pavilion and its offerings, we encourage you to visit their website. Primo is thrilled to be a part of this remarkable event, showcasing the immense potential of plastics in creating a sustainable future.
The UIA World Congress of Architects in Copenhagen 2023
Currently taking place in Copenhagen, the UIA World Congress of Architects is the largest event on sustainable architecture worldwide. With its focus on "Sustainable Futures - Leave No One Behind," the congress provides a platform for industry leaders, professionals, and stakeholders to exchange knowledge and insights on sustainable practices and innovations.
FUTURE FIT: Primo's Commitment to Sustainability
FUTURE FIT symbolises Primo's unwavering commitment to sustainability and our active role in the global movement towards a sustainable future. Developed in collaboration with experts, external bodies, customers and environmental organisations, FUTURE FIT serves as a solid foundation for our sustainability initiatives. It outlines ambitious targets with specific deadlines, demonstrating our commitment to responsible practices. Learn more about FUTURE FIT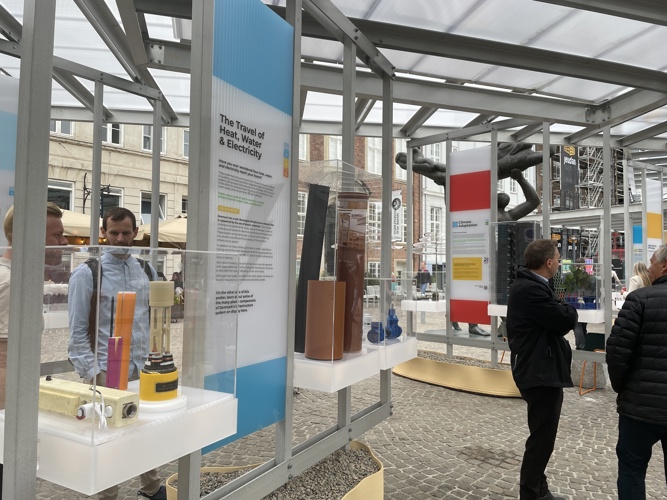 Headquartered in Copenhagen, the Danish group has sales and production activities at 11 locations in Europe and China. The group currently has 980 employees and a turnover of 205 million EUR (per 31.12.2022). The company was founded and owned by the Grunnet family and, since its beginning in 1959, has specialised in designing and producing customer-specific profile solutions in plastic.