Primo wins innovation award
Date: 14/12/2022
The Danish roof window and skylight manufacturing company VELUX has given their Supplier of the Year in Innovation Award to Primo Denmark.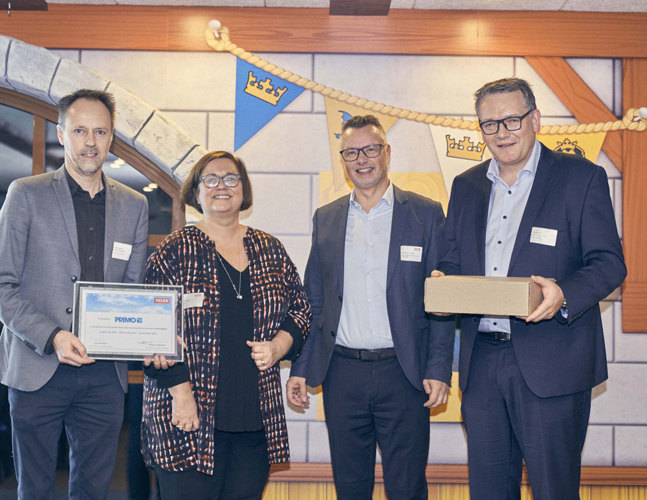 VELUX's Procurement for Engineering team nominated Primo in the Plastic, Gaskets & Foams category.
They chose Primo because, "They are always available and engaged.  They come with a highly technical and commercial approach. This makes them a very solid and valuable development partner."
Projects Primo have worked with VELUX on that led to the award include:
Frame moulding. We worked with them to develop an extruded PP glass-filled gasket with co-extruded TPV gasket lips. We also helped them develop welding tools to make the corner joints
Tooth rack profile. VELUX's new blind for windows is in development. We worked closely with VELUX in finding solutions for the blind's tooth rack profile. In addition, they valued us as a reliable sparring partner when selecting the blind's back cover material. We also provided useful input and suggestions on how to cut profiles to avoid shavings and chips
A fast-track setup for extruded plastic and rubber profiles. We agreed a setup to fast-track the development of VELUX's new product lines and other projects. By aligning the lead time of tools and parts at a fixed cost, we've streamlined project planning. Presentations and courses onsite at VELUX about the new setup received positive feedback
- Our collaboration with VELUX goes many years back, says key account manager Jan Pedersen. This means that we have in-depth knowledge of each other's businesses, processes, and organisations. This, combined with Primo's technical skills in polymer profiles for the industry makes our partnership exceptionally strong. On behalf of Primo's Velux team I can only say that we are proud winning this award – you can never take success in a long-lasting relationship for granted.
The VELUX profiles are being produced at Primo's production sites in Denmark, Germany and Poland, and centrally managed by Jan Pedersen, Primo Denmark.
As well as being a good way to end the year, the award is especially welcome because it reflects our core values:
We Care - We are Openminded - We are Reliable  - We Execute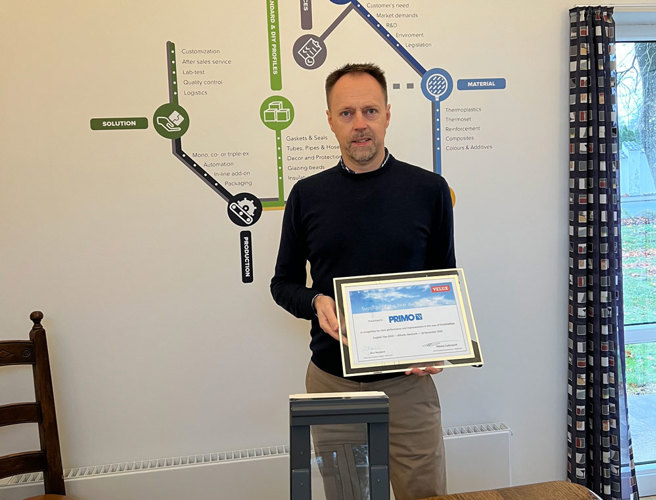 Headquartered in Copenhagen, the Danish group has sales and production activities at 11 locations in Europe and China. The group currently has 980 employees and a turnover of 205 million EUR (per 31.12.2022). The company was founded and owned by the Grunnet family and, since its beginning in 1959, has specialised in designing and producing customer-specific profile solutions in plastic.