Eco Softline - a new Innovative and Recyclable Gasket Solution
SETTING THE PVC-FREE GASKET ON YOUR CONSTRUCTION PROJECT
Window and door gaskets are largely responsible for ensuring component functionality. We continually improve the quality of the gaskets to meet the high demands in terms of form and function, as well as a longer service life. Hardened or heavily deformed window and door gaskets have long since been a thing of the past. This is a result of new manufacturing methods and improved designs.
Eco Softline - One gasket with four components
The main reason for faulty window gaskets are the daily stresses and years of constantly changing temperatures. The resulting signs of wear are often the reason for leaky windows and doors.
The result is unpleasant and unhealthy drafts and ever increasing energy costs.
This is exactly why Primo developed the new Eco Softline gaskets. Because of their excellent properties, modern thermoplastic elastomers (TPE) have replaced vulcanised rubber (EPDM) and are always used where the highest quality is required.
The key feature of the gaskets are the 4 material components used. This is the only way to meet the highest demands.
Learn more about our custom made gaskets for the building industry.
The Eco Softline profiles consist of 4 components, which are able to master these particular challenges and consist of the following:
TPV - Anti-friction coating
TPE-S - Foam
TPE - Rigid profile
Integrated cord
The Eco Softline profiles are just the thing for your windows and doors. As well as excellent sealing  properties, the profiles also offer high levels of UV- and weather resistance. Even temperatures as low as -40° C are no problem for our profiles.
Components
Structure Eco Softline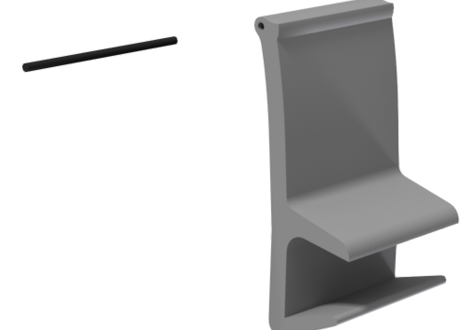 Rigid profile foot
The profile foot is made of a TPE material and ensures that the gasket can be easily installed. At the same time, the rigid material prevents major deformation, which means the profile offers excellent stability. The profile has an integrated cord and this ensures that the gasket can not overstretch, for example with a mechanical feed. We thereby achieve a stable corner connection for latched gaskets and can achieve optimal sealing and insulation levels.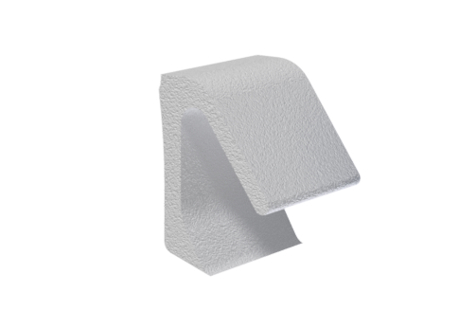 Closed cell foam
Our foam material is a high-quality, closed-cell TPE-S material. The foam is used in the functional area of the gasket. The foam material ensures that the gasket has a comfortable, soft closing pressure. The material also offers excellent resilience. This also allows a high tolerance compensation to be achieved.

The material has the advantage that the foam is closed-celled and therefore it will not absorb water in the exposed areas. This ensures optimum functionality during cold weather and that the windows and doors can be opened and closed without any problems. Thanks to the encapsulated microbubbles, the foam is durable. It remains functional for many years, even when scratched.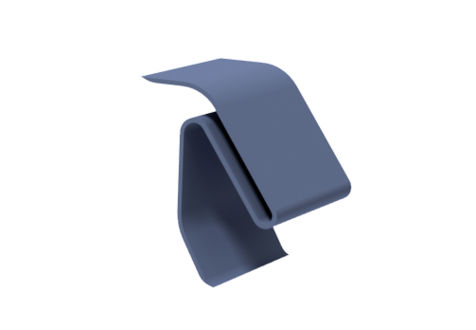 Anti-friction coating
The outer anti-friction coating consists of a very high quality TPV material. It has good physical and thermal properties. It is resistant to ageing and weather. It is also ozone and UV-resistant. The material is PVC-free, weldable and has no plasticiser migration. The material has excellent anti-friction properties. This ensures that the gasket has a comfortable closing pressure. Windows or doors can be closed very easily. The profile can be easily cleaned with mild cleaning agents.
Decades of experience within plastic profiles for industrial doors has made Primo the obvious business partner and supplier: 
✓  Our broad product portfolio offers covering the full scope of polymer solutions for industrial doors
✓  In depth design and material knowhow for weather resistant polymer solutions with optimal insulation properties
✓  Extensive project management expertise for fast, efficient time-to-market
✓  Tailored logistic setup and possible local manufacturing ensuring on-time deliveries and shorter lead times
✓  Profiles are designed for optimizing our customer assembly process
The various types of plastics all have different structures that determine their properties, like rigid or soft, flexible, and so on. These characteristics, and their combinations, are limited only by the imagination. 
Reshaping products and igniting innovation in polymer extrusion.
Engaged customers, from designers to engineers, fuel meaningful discussions. Our shared material language combines their needs with our expertise, refining plastic profiles for optimum results.
Decades of cross-industry polymer expertise, makes Primo your dedicated partner providing specialized units for medical tubing, subsea cables, and automotive gaskets..
Clients arrive with finished drawings or sketches, opening doors for collaborative improvement. Thanks to the right polymer, tool, and our material knowledge, we enhance profiles and their functions. With accumulated international experience, we're adept at suggesting superior polymers and faster processes.
The right material is a crucial factor for the properties of your profile and final product. Plastic's adaptability creates intricate shapes, offering flexibility, strength, and diverse applications. Primo leads with superior plastic solutions, embracing sustainability and recyclability.
Versatility: Plastics serve countless roles, from insulation to decoration.
Durability: Resistant to impact, weather, and chemicals, plastics offer reliability.
Efficiency: Low friction suits moving parts, ensuring longevity.
Eco-Friendly: Energy-efficient and recyclable, plastics champion sustainability.
Elevate your products and accelerate time to market with expertise. Our comprehensive approach encompasses tooling, profile design, material expertise, and streamlined development. Harnessing these elements transforms your vision into superior products, while expediting your journey to market success.
For us, every new concept is a new challenge that involves all stakeholders. But our journey doesn't stop there. Every plastic product has the potential for improvement, expansion or material innovation.
Your customers may require additional documentation to meet evolving regulations.
We see the endpoint as an exploration of uncharted territory, a springboard for a new journey ahead.
Computer control and monitoring ensures that all information is updated during production. Our traceability system is an integrated part of our ERP system, Oracle. The quality module that guarantees total control and documentation. All Primo products are fully documented and data sheets can be supplied on request. 
Standard profiles – always in stock
Choose among a wide range of standard profiles for Industrial gates and doors.
More about our solutions for buildings?
Interested in other parts of our process?
Our Business Areas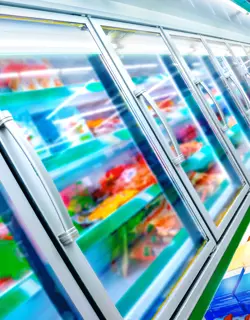 Refrigeration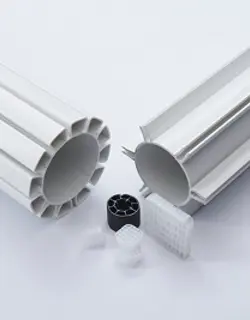 Water Treatment
News
Insights
Our people are dedicated to finding solutions to every challenge. That spirit makes for some great stories.


View all news & articles
Do you want to know more about the Eco Softline gasket?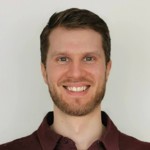 Jaakko Salo
Group Commercial Director
Jaakko Salo is the group's head of sales, with a broad understanding of the different markets and industries. He is also our specialist in linear lighting profiles, busbars, and diffusers: As an experienced expert in the field, Jaakko's many years of experience and contributions show his deep comprehension of the possibilities of the linear lighting landscape. He's committed to innovation in his work and has collaborated with architects, designers, and industry partners to create lighting profiles that go beyond mere functionality. Jaakko can help you shape your success and light the way for the industry.